So much to do.. First on the agenda is landscaping. The driveway hasn't been done as of yet, which was totally our decision. We wanted to widen the sideway between the neighbours garage & our garage for better access, so a retaining wall was required.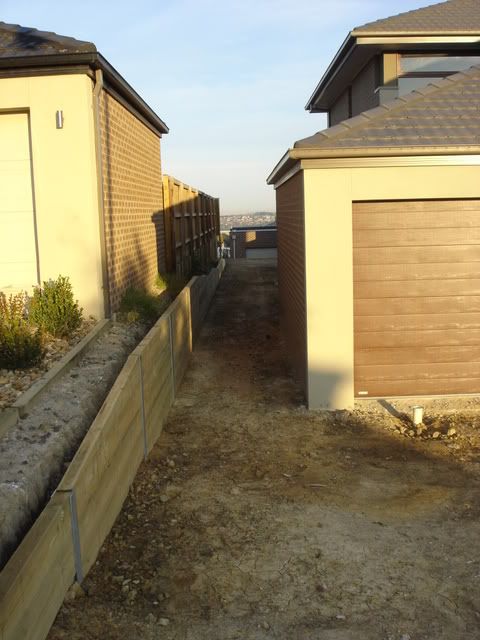 Also wanted to level out most of the back yard so a second retaining wall was required.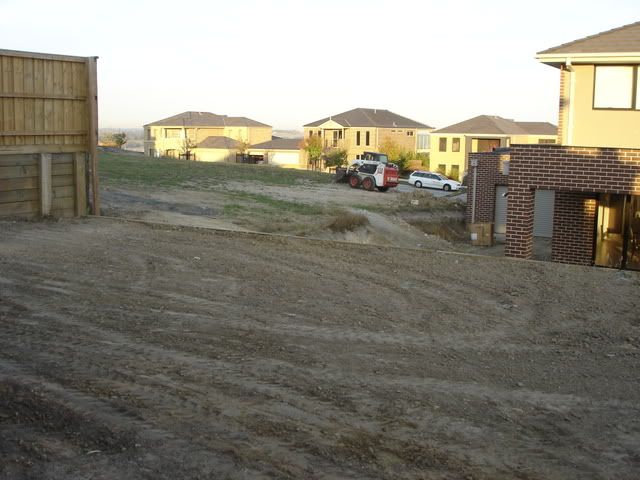 We have 2 Beagles so we need to put fences up ASAP as I don't think mum would want them for several weeks. Thanks to Andrew at 3D Retaining Walls, job was done in a couple of days. Now we can get the driveway laid & the back fence done.